Modern Machinery
Our diverse range of modern machinery enables us to complete any job with satisfaction and urgency. These machines are a small window into what our company is capable of.
Trucks
We have a large fleet of trucks from 1 tonne to semi-dumptruck, and everything in-between.
Stone Slinger
We have a Stone Slinger available for hire in the lower mainland area.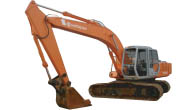 Excavators
From 20 tonne excavators to bobcat minis, and everything in-between. We have an excavator to suit any job, big or small.
Loaders
We're equipped with backhoes, Kubota 520's, and bobcats to move materials quickly and with the least of mess.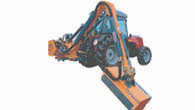 Tractors
We have a range of tractors, big and small ready to clear any brush, and cut any grass.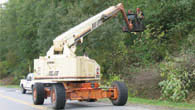 Manlift JLG-120ft
Our 120 foot JLG Man-lift reaches up to 12 stories high.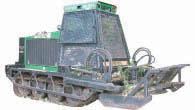 GYRO-TRAC GT-18 S2
The GYRO-TRAC GT-18 is a brush-munching machine. The GYRO crawls over brush, leaving next to nothing behind as it chips the remains.
60ft Jarraff
The Jarraff is perfect for large-scale tree limbing. The jarraff's neck is 60ft long, with a 24-inch blade atop. This machine is one-of-a-kind, and will get the job done quickly and efficiently.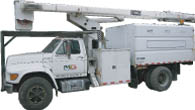 60ft Boomtruck & Chipper
Our boomtruck is sufficient for most tree limbing and falling.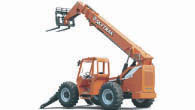 Skytrak Telehandler
The skytrak telehandler reaches 53ft, width a 10,000lb capacity.
Finn T330 Hydroseeder
The Finn Hydroseeder provides a fast, efficient way of seeding large areas.


Tel: 604 888 4999
Fax: 604 888 4946
E-Mail:
admin@moderngrounds.com
Address: 9702 - 216th Street
Langley BC V1M 3J2 Canada